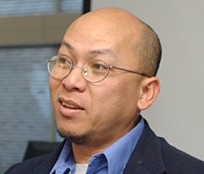 Quang Phu Van
Quang Phu Van (Ph.D., University of Oregon, M.A., California State University) has been teaching Vietnamese Language and Literature at Yale for the Council on Southeast Asia Studies since 1999.
From 1995-1998, Dr. Van taught Vietnamese Language at the University of Oregon, as well as courses in Vietnamese Literature, Folk Literature, Multicultural Ethics and Eastern Philosophy, and served on the faculty of two Southeast Asian Summer Language Institutes (SEASSI) in 1996 and 1997. He completed an M.A. in Philosophy at California State University Long Beach in 1981, and received a PhD in Philosophy from the University of Oregon in 2001 with the completion of his dissertation, Nguyen Cong Tru's Poetic Vision: Roaming the World and Wandering At Ease. Dr. Van's studies and research interests are in the areas of Confucian thought and its reception in Vietnamese culture, as well as Vietnamese literature, folk literature and poetry.
Dr. Van currently teaches courses in Vietnamese language, as well as a course on Vietnamese Culture and Literature in Translation, and in some years, a course in Eastern Philosophy. As part of an ongoing Instructional Innovation Project, Dr. Van returns to Vietnam regularly to develop audio-video teaching materials, producing DVD-based instructional language lessons and culturally informative videos.
In addition to teaching, Dr. Van is a faculty advisor for the Yale Vietnamese Studies Group (YVSG), and maintains an active role with Yale's undergraduate Vietnamese Student Association (ViSA). Dr. Van is the primary liason between Yale University and Hue University in Vietnam, promoting and coordinating educational cooperation and exchange between these two institutions, and has been a member of the Hue-New Haven Sister Cities Project since 2006. He is a participating member of GUAVA (Group of Universities for the Advancement of Vietnamese Abroad), serving as Co-Organizer and Co-Chair for a series of Vietnamese Language Teaching and Technology Workshops at Universities of Washington, Yale and Harvard (2008-2011). He represents the SEAS Council at numerous national and international conferences and workshops on teaching of Vietnamese and other less commonly taught languages, and has continued to give talks and publish articles and translations in the fields of eastern philosophy, Vietnamese poetry, literature and pedagogy.
Contact information:
Quang Phu Van
Council on Southeast Asia Studies
Yale University
P.O. Box 208206
New Haven, CT 06520-8206
Campus: 314 Luce Hall, 34 Hillhouse Ave.
Tel: (203) 436-4192
Fax: (203) 432-3432
E-mail: quang.van@yale.edu